DAVID LEUNG (HONG KONG)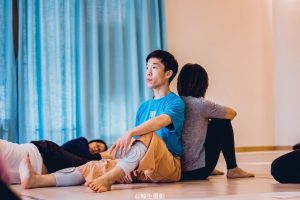 Born and raised in Hong Kong, I was a studious and well-behaved child like many. Discovering dance changed my life in my late teens. Dance has taken me to travel the world learning, performing, teaching, creating, researching and presenting. As a seasoned teacher of movement/dance of two decades, I have taught for various institutions locally and overseas, from public workshops to academic presentations; from primary schools to tertiary institutions. I currently lecture for the School of Dance of HKAPA, as well as for the Medical Humanities program for HKU.
My love for practice and research has led me to various methodologies in dance, contact improvisation, Pilates, Gyrotonic, yoga, qigong, taiji, Feldenkrais Method and others. I love to create and co-create opportunities for anyone interested to experience and grow in the beauty, wisdom and philosophy of movement/dance. I believe that this is vital to holistic education and holistic healing.
My practice in contact improvisation began in 1996 and I continue to be a student and enjoy being a learning facilitator whenever, wherever and however opportunities arise.
---
MICHA RATAJSKI (POLAND)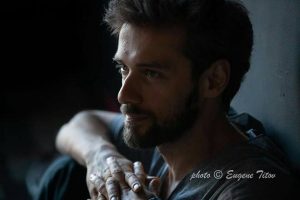 – performer, teacher, dancer, choreographer. A qualified ł contemporary dance instructor, contact improvisation teacher, scholarship holder of the Alternative Dance Academy in Pozna . Participant of international teacher exchange: contact improvisation – "ECITE" and ń performers – "100 DANCERS". Founder of the Dance Theater and the KIJO Foundation. Co-founder of the Academy of Contact Improvisation – AKI in Poland. The originator and organizer of the FRU Festival (Polish Contact Improvisation Festival) in ód . Ł ź An active participant in numerous international trainings and festivals [Poland, Romania, Lithuania, Israel, Ukraine, Croatia, Denmark, Moldova, Great Britain, Spain, Thailand]. Winner of several awards. He is associated with ód /Poland on a daily basis. When creating a scenic Ł ź movement, he cooperates with theaters in Poland. An unceasing researcher – seeker. Simultaneously a student and lecturer. Simply: many years ago, I quit my job in a corporation and redirected energy to the dance theater field. So that getting up in the morning I know that I`m doing what I`m living for. I`m freshly baked enthusiast of the moment. I breathe, I live, I am.
---
MASHA GRUDSKAYA (RUSSIA)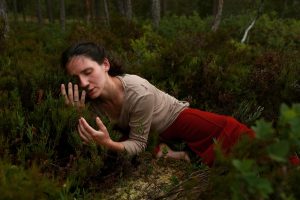 Has practiced CI, dance and somatic movement for over 15 years. Around 10 years has been teaching CI and since 2016 is a somatic therapist if IBMT Institute (UK). Co-organizer of IBMT Program in Russia, CI Center in Moscow and international CI festivals. Teaches in Russia and around the world – Europe, Israel, Thailand, Japan. Co-organizer of Creative Farm «Bobry» in Moscow Region.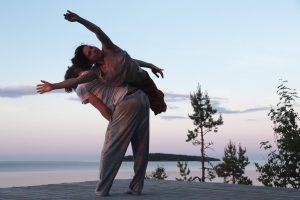 In Somatic Movement and Contact Improvisation I find a great resource for life, work and dance. I live partly on the forest farm, partly in the big city and my natural interest is how body and mind live in nature in direct interaction with earth, water, air and other elements, how the experience in nature and in the city differ, how adaptation and recharge happen in the body-mind.
---
ALEXANDRA BEZRODNOVA (RUSSIA)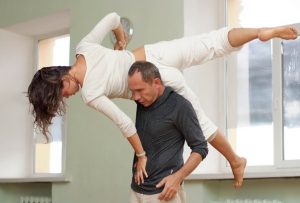 By education I am a social psychologist. In last years CI has become my main interest and direction in life, which I am very happy about. I practice CI and Authentic Movement since 2002, teach regular classes in improvisation and performance group in Praktika thatre in Moscow, as well as jams, labs, workshops for beginners and advances in different cities and countries. I participated in performance projects with Steve Batts, Karl Frost, Konstantinos Mokhos, Andrey Andrianov.  I am happy to be a part of Moscow Festival team.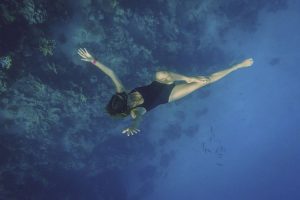 Themes and focuses interesting to me now are:
• Anatomical and structural fundamentals of movement
• Evolutional patterns and animal movement in CI
• CI for parents and kids, CI for kids with special development
• CI on the lawn, on the sand, in the water, on the stones…..
Teachers who influenced on my vision of CI are Andgela Dony, Steve Batts, Natanja Den Boeft, K J Holmes, Danny Lepkoff, Nita Little and Arye Burstein.
---
ANASTASIA SAEVICH (RUSSIA)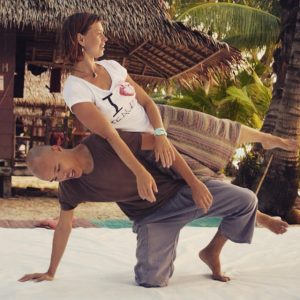 I dance CI since 2007. CI changed my whole life, I met my husband in CI community, and now we have two sons and we all dance together 🙂
I teach classes and workshops in CI, somatic movement, Authentic Movement. I develop my approach "Authentic way of witnessing kids".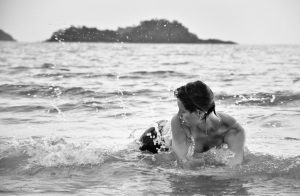 Organizer of CI festivals at Ladoga lake, Thailand, Saint-Petersburg.
Dance-movement therapist, graduated IBMT Somatic Movement Program.
---
MARIO BLANCO MARTINEZ (SPAIN – ARGENTINA)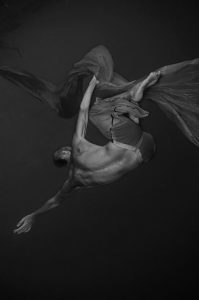 I come from a Yoga background, practiced and teached Yoga for some time so I got used to steadiness and stillness in order to recognise body and mind states. Later I studied Zen Shiatsu, I realised how soft touch, reflective listening and attentive contemplation makes body and mind reveal.
I got into CI in Argentina, mostly in the National Arts Institute (IUNA) and with the Contemplative Dance Laboratory, regularly dancing and performing. I was so lucky to met CI in a place where festivals, meetings and events were going on all the time, Buenos Aires, Rosario, Córdoba, Brasil, Uruguay, Chile. I see CI as a free and beautiful way to go into dance and movement, for sure brought those qualities to me. Maybe for the previous imprints, I also find in CI an amazing way to know about myself and others and at the same time to open attention to the enormous surrounding.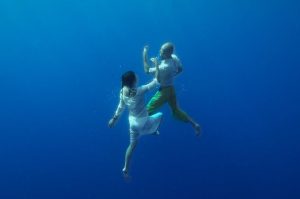 I don`t see water as a different element of the world, instead I see it as another dimensión, in wich it`s needed to learn everything new. I notice I can barely rely on my usual senses for spacial information, since they are totally distorted. On the other hand different inner sensations seem to get stronger and clearer, the diaphragm, the organs. And touch, it`s such an extraordinary event in that water homogeneity.
I believe Dance is an amazing vehicle for exploring this water dimension and at the same time water is an amazing place for exploring dance. In this Water/Dance/Sense exploration I`m excited just by thinking in the overwhelming possibilities.
---
KIRILL POPOV (RUSSIA)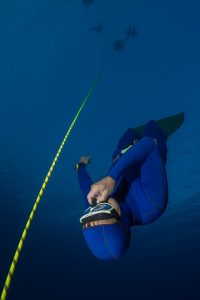 Since childhood my relationships with water haven't worked well. I grew up in the region of semideserts, with no place to swim, so it was quite late when I learnt to swim, or rather to float in water.
Then contact improvisation came into my life, after that – diving, and later – freediving, and CI in water as a blend of all these things.
I was driven by freediving so quickly and strongly, that it has been the main occupation in my life for four years already. My relationships with water are so close that I can't imagine my life without the sea.
At first I learnt to dive. 20 metres, 30, 40,… After, I learnt to swim well and now I am keen on taking long swims for several kilometers in open water.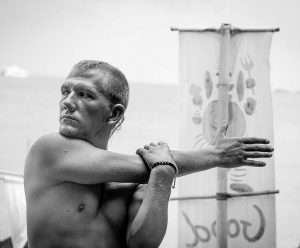 I am constantly moving to different countries and continents in search of new exciting places for freediving.
Immersing along coral walls; diving with graceful manta rays; swimming with whale sharks; practicing deep water dives, when you see only the rope passing by; dynamic and static apnea…
Freediving is very diverse!
Everyone can dive! And everyone can find his/her interest in all this diversity.
Freediving is a fascinating world and I want to help others to enter into this world.
---
JAM TEAM
Each year we invite a special team of experienced CI practitioners and teachers with a "secret" task to support jams at the festival. Each year Jam Team find new and creative ways to explore and hold jams – scores, talks, labs, one2one sessions, warm-ups etc. We love and cherish jams as the main space for CI practice.
JULIA LIMAVERDE (BRAZIL)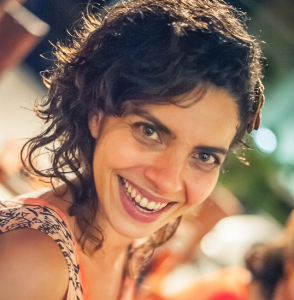 is graduated in Performing Arts from the Federal University of Rio de Janeiro / Brazil. She has developed several works as a filmmaker, performer and cultural organizer. Since 2001 she has been researching Contact Improvisation and other movements with an emphasis on improvisation techniques such as Authentic Movement, View Points and Butoh. At 2009 she begun to offer CI classes and labs in Brazil, Italy, India, Argentina, Germany, Poland, Albania and Spain. Participated and collaborated with several CI festivals, such as Freiburg Contact Festival, Contact meets Contemporary, Italy Contact Fest, Festival Diamantino, Transformando pela Prática, Festín, Encuentro en la Naturaleza de Córdoba, Festival Internacional de São Paulo, Contact in Rio… She is currently experimenting and developing your own method, the ContactThai (dance-massage), as well as her usual research in meditation, kundalini tantra and conscious eating. Organizer of ENCIMA da Chapada – Contact Improvisation Gathering (since 2012), and the Infinite Space, where there are several classes and retreats with the theme of body and self-knowledge, in Chapada Diamantina (Bahia / Brazil).
SHAN CHEN (CHINA)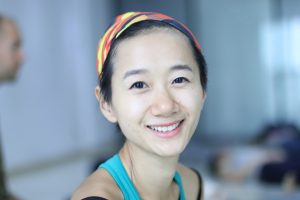 Contact improviser, Contact Improv.Chengdu community facilitator
Shan graduated from the University of Bedfordshire in UK and her Master majored in Dance choreography and Performance between 2014-2016.
She began her journey of Contact improv was initially started from one of her dance course in UK, eventually fall in love and inspired deeply from 2016 in Japan until now.
She has studied the dance form with experienced contact improvisers, such as: Yasukichi Suzuki, Tsutomu Nagashima, Hiroko Takahashi, Seki Juntaro, Angelica Dony, and many CI international friends over the world and China.
She founded Contact Improv.Chengdu community in China.Chengdu since 2016, until now the community membership over 500 people online and hundreds of people experienced the CI open class, Jam, workshop and public performance locally. she also cooperated with many of CI guest teachers who supported Chengdu Contact intensive workshops over 28 times with University, Yoga studio, Dance center and art platforms.
Now she is working as Education manager of the Duncan dance academy in China, on the way she still keep organizing regular Jam twice a week, monthly CI events and international CI workshops.
Recent years there are some of Chinese CI communities are growing speedily for spreading the dance form of Contact Improvisation in China, I wish the dance form of CI can be embraced into everyone's life and relationship, to communicate with the world through Contact.
EMILIA BISKUPIK (POLAND)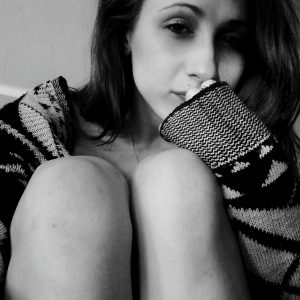 – a dancer, acrobat, choreographer, dance teacher and also paramedic.
She has begun intense dance training at the age of 13.
From 2013, she co-creates the KIJO Dance Theater in Łódź, where she runs various artistic activities, trains, creates and works with young people. She deals with the physical movement, contact-improvisation technique and contemporary dance, floorwork, and improvisation. She has executed many projects and full-length performances, she is a co-organizer and CI teacher at the FRU Festival
– Polish Contact Improvisation Festival in Łódź. She also collaborates with the V6 Theater in Łódź, where she improves her skills in the field of air acrobatics, performs in various dance and acrobatic shows. She shares willingly her knowledge and skills. She loves versatility, she is fascinated by the human body, its possibilities and limits, but rather their constant transcending.
"Why do I do what I do? – because it is a pure passion, and it is difficult to discuss with passion …"