MASHA GRUDSKAYA (RUSSIA)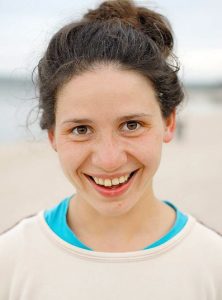 Maria Grudskaya (Moscow) – teacher of contact and dance/movement improvisation, somatic therapist, performer.
Has been dancing CI since 2003, teacher of Moscow Center of CI (contactimprovisation.ru), teaches in Russia and other countries.
Finishing her diploma in Intergative Bodywork and Movement Therapy Program (ISMETA-certified program directed by Linda Hartley, UK). IBMT includes Body-Mind Centering ®, Authentic Movement and Somatic Psychology (ibmt.co.uk). In her practice she also used elements of Bartenieff Fundamentals, Laban Analysis, Feldenkraiz Method.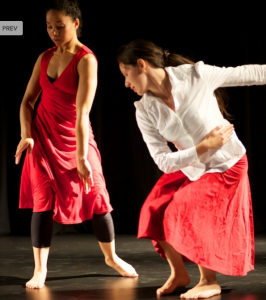 Participates in performance projects in collaboration with dancers, musicians, painters, worked with TabulaDanza dance theater company, with choreographers Steve Batts (UK), Benno Voorham (Sweden) and others.
Maria is inspired by dance and movement in water – its beauty as an art form and its potential for somatic therapy.
Maria is an organizer and teacher of Russian and international CI festivals: Winter Festival in Moscow Region, Festival of CI and Water Dance in Thailand "Catch the Wave" (ci-thai.com), CI Festival on Ladoga Lake in Karelia (ladoga-dance.ru).
---
ALEXANDRA BEZRODNOVA (RUSSIA)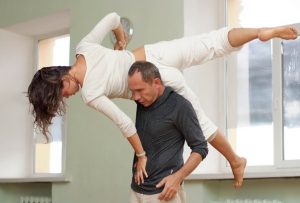 By education I am a social psychologist. In last years CI has become my main interest and direction in life, which I am very happy about. I practice CI and Authentic Movement since 2002, teach regular classes in improvisation and performance group in Praktika thatre in Moscow, as well as jams, labs, workshops for beginners and advances in different cities and countries. I participated in performance projects with Steve Batts, Karl Frost, Konstantinos Mokhos, Andrey Andrianov.  I am happy to be a part of Moscow Festival team.
Themes and focuses interesting to m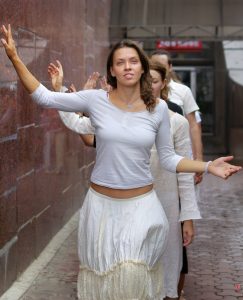 e now are:
• Anatomical and structural fundamentals of movement
• Evolutional patterns and animal movement in CI
• CI for parents and kids, CI for kids with special development
• CI on the lawn, on the sand, in the water, on the stones…..
Teachers who influenced on my vision of CI are Andgela Dony, Steve Batts, Natanja Den Boeft, K J Holmes, Danny Lepkoff, Nita Little and Arye Burstein.
---
ANASTASIA SAEVICH (RUSSIA)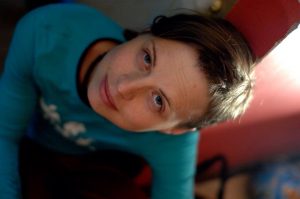 For a while I didn't dance and I was looking for my dance. The dance which combines improvisation and interaction, which has lots of freedom and also technique. And when I found Contact Improvisation I realized that my previous experience in ballroom dance, gymnastics, historical dance, choreography, movement theatre – it all prepared my body and mind for CI. This experience helps to open my dance, to open myself in the dance.
I participated and studied a lot and with pleasure at many festivals – in Moscow, Finland, Kiev and at workshops of different international teachers in St. Petersburg.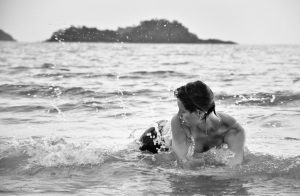 My favorite and important teachers are Adrian Russi, Angela Doni, Nancy Stark Smith, Ekaterina Basalaeva, Steve Batts, Benno Voorham and many others.
I teach since 2008, including Altay Festival 2009, Moscow Festival 2010, workshops in Minsk, Novgorod.
I am one of the organizers of Ladoga Contact Festival in Karelia and CI Festival in St. Petersburg, I organize regular classes and workshops of CI, performance and somatics.
I participated in projects with dancers and choreographers: Benno Voorham, Alexandr Andriyashkin, Karl Frost, Ekaterina Basalaeva, Ruslan Santah.
---
CATALINA CHOUHY (URUGUAY)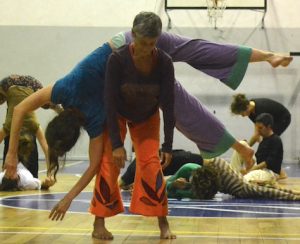 My professional life embrace development both in dance through researching, teaching, and elaboration of creative process; and my physical education practice with children from 3 to 15 years old in swimming and gymnastics.
I have studied at: "Contradanza" and "Harmonious Development Space" dance studios in Uruguay, at the SNDO in Amsterdam as a guest student, the UDELAR (Uruguayan University) for Physical Education and at the School for Sport Science in Leipzig Germany for Gymnastic coaching.
I'm an advanced student in Alexander Technique and Somatic Experiencing.
Both my teaching and dance are inspired by the curiosity in the proprioceptive world, the subtlety in the organization of the body and movement. Through the years I have developed in my teaching practice something I call sens-perceptive practice, mostly a self-taught way.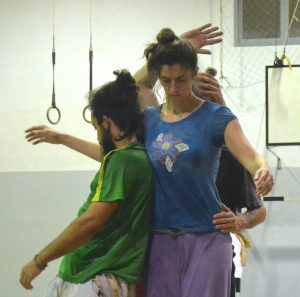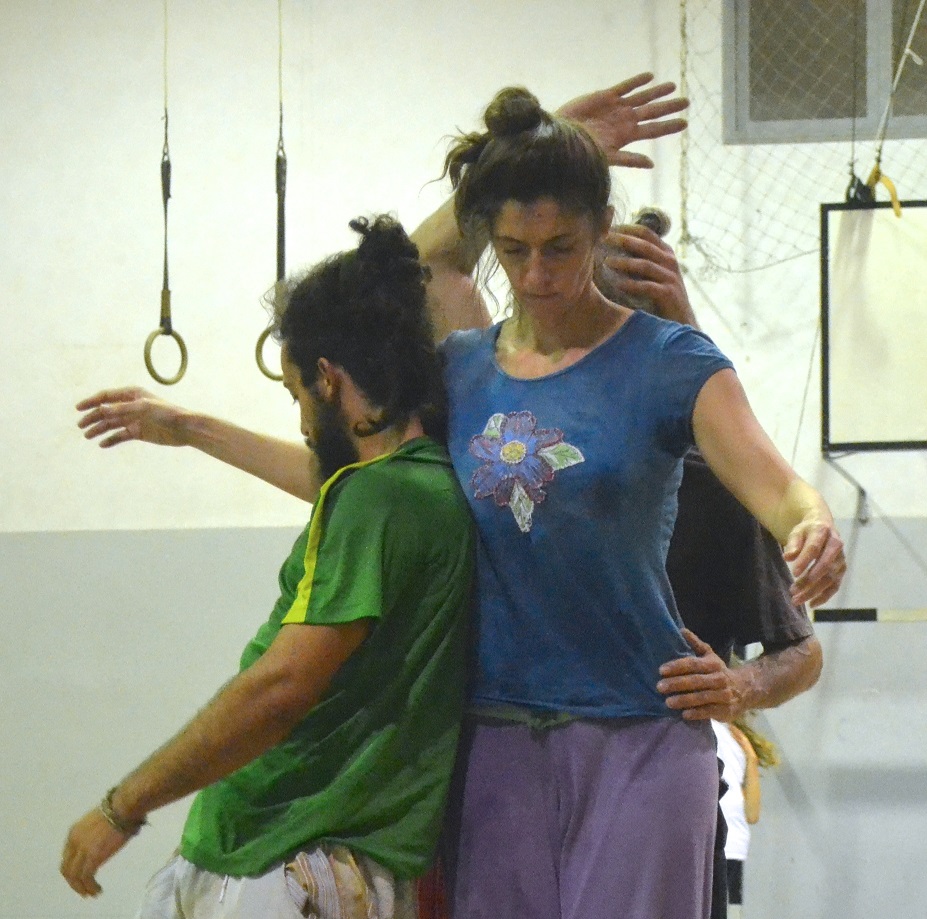 I have taught in CI Festivals as: Freiburg, Río, Porto Alegre, Bahía, Montevideo, Rosario, and give lessons in Amsterdam and many cities in South America.
Teachers that have inspired my development in improvisation and CI are Nancy Stark Smith, Nita Little, Ray Chung, Julien Hamilton, Karen Nelson, Florencia Martinelli and Janet Lott with whom i had my first CI class in 1999.
I'm deeply committed with the dissemination of CI in Uruguay organizing different projects with teachers from the country and abroad. I'm a happy co-organizer of international CI festival of Montevideo, first edition in 2009.
---
HUGO LEONARDO (BRAZIL)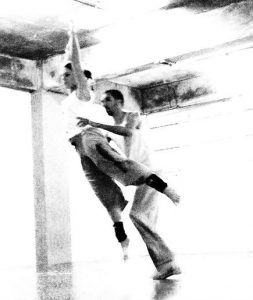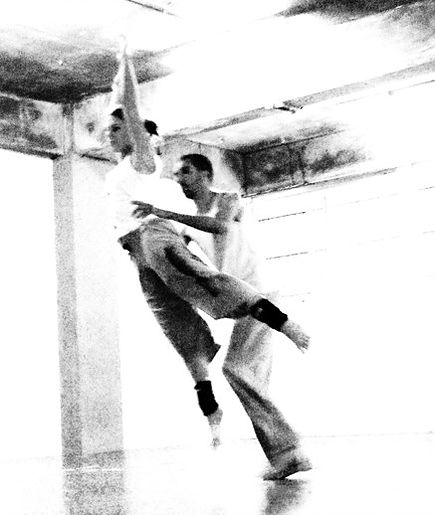 Artists of Dance dedicated to Contact Improvisation since 2001, with extensive and intense work in events related to this practice in Brazil and abroad, including the idealization and artistic direction of EmComTato Contact Improvisation Festival in Bahia (www.emcomtatofestival.com).
MA in Dance and PhD in Performing Arts at the Federal University of Bahia, he's the author of "Poetics of Opportunity: choreographic structures open to Improvisation", published by EDUFBA (2009) and "Shared Dishabituation: contact improvisation, a game of dance and vertigo" , Selo A Editora (2014).
He is the founder of NAU Nascente Art and Utopia, an ongoing project for establishing an education and research institute related to a center for "residences of creation and contemplation" in the vicinity of the Chapada Diamantina National Park, in Bahia-Brazil. www.leonardohugo.com
---
DAVID LIM (MALAYSIA)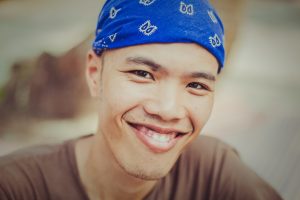 David has been practicing and teaching CI since 2005. Having had participated in numerous workshops and festivals in countries such as the U.S., Germany, and Australia, his investigation into the form is influenced by the teachings of Nancy Stark Smith, Martin Keogh, Ray Chung, Tim O'Donnell, Joerg Hassman, and Alejandro Rolandi, and also by movement approaches such as the Alexander Technique, Body-Mind Centering, and Ideokinesis.
David was the festival organizer for Contact Festival Kuala Lumpur in 2011–16 and has taught CI workshops in Malaysia, Singapore, Thailand, Cambodia, South Korea and Germany. He loves to discover the ease and efficiency in moving, and to chance upon the pleasures of not knowing.
---
YANA SUTINA (RUSSIA)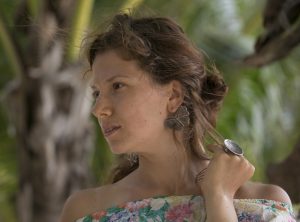 Freediver, teacher of CI in water, contact dancer, mermaid 🙂
I met CI in 2007 and realized that this is what I was looking for… For me this is a practice that inspires, widens my borders and makes me completely happy. Now my interest is how to maintain curiosity of a child in a dance, to make the dance alive and present here and now.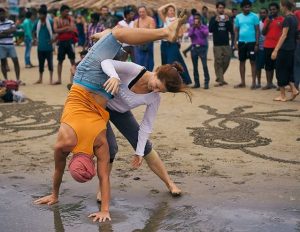 I like the idea that dance is meditation with different focuses of attention, which initiate movement, and by guiding my attention I can create a unique and amazing dance.
I always admired CI for its openness to other practices. Apart from CI I practice social dances, Thai massage and yoga. I am drawn to water and this is why I do freediving and watsu. And dance in water combines all my interests.
---
MARIO BLANCO MARTINEZ (SPAIN – ARGENTINA)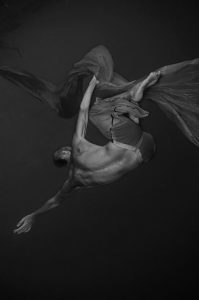 I come from a Yoga background, practiced and teached Yoga for some time so I got used to steadiness and stillness in order to recognise body and mind states. Later I studied Zen Shiatsu, I realised how soft touch, reflective listening and attentive contemplation makes body and mind reveal.
I got into CI in Argentina, mostly in the National Arts Institute (IUNA) and with the Contemplative Dance Laboratory, regularly dancing and performing. I was so lucky to met CI in a place where festivals, meetings and events were going on all the time, Buenos Aires, Rosario, Córdoba, Brasil, Uruguay, Chile. I see CI as a free and beautiful way to go into dance and movement, for sure brought those qualities to me. Maybe for the previous imprints, I also find in CI an amazing way to know about myself and others and at the same time to open attention to the enormous surrounding.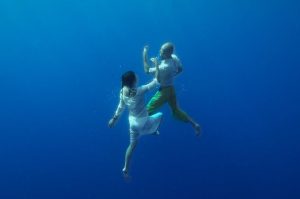 I don`t see water as a different element of the world, instead I see it as another dimensión, in wich it`s needed to learn everything new. I notice I can barely rely on my usual senses for spacial information, since they are totally distorted. On the other hand different inner sensations seem to get stronger and clearer, the diaphragm, the organs. And touch, it`s such an extraordinary event in that water homogeneity.
I believe Dance is an amazing vehicle for exploring this water dimension and at the same time water is an amazing place for exploring dance. In this Water/Dance/Sense exploration I`m excited just by thinking in the overwhelming possibilities.
---
KIRILL POPOV (RUSSIA)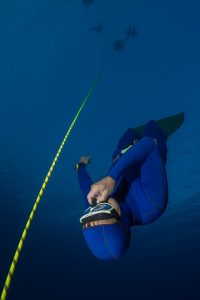 Since childhood my relationships with water haven't worked well. I grew up in the region of semideserts, with no place to swim, so it was quite late when I learnt to swim, or rather to float in water.
Then contact improvisation came into my life, after that – diving, and later – freediving, and CI in water as a blend of all these things.
I was driven by freediving so quickly and strongly, that it has been the main occupation in my life for four years already. My relationships with water are so close that I can't imagine my life without the sea.
At first I learnt to dive. 20 metres, 30, 40,… After, I learnt to swim well and now I am keen on taking long swims for several kilometers in open water.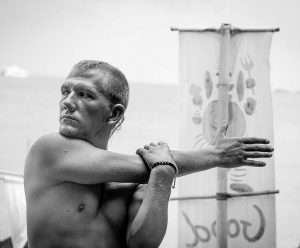 I am constantly moving to different countries and continents in search of new exciting places for freediving.
Immersing along coral walls; diving with graceful manta rays; swimming with whale sharks; practicing deep water dives, when you see only the rope passing by; dynamic and static apnea…
Freediving is very diverse!
Everyone can dive! And everyone can find his/her interest in all this diversity.
Freediving is a fascinating world and I want to help others to enter into this world.