MINORI NAGAI & RYUHEI UEMOTO (JAPAN)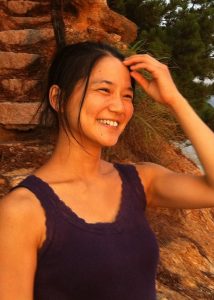 Minori met CI during her study in BA dance degree at Middlesex University in U.K. After coming back to Japan, she participated in CI festival in Tokyo organized by C.I.N.N. in 2007 and became a member to support its annual festival in 2008.
Ryuhei got to know CI in the process of learning contemporary dance in Japan. Ryuhei founded AAPA as an experiments performing arts project based on our dairy life in 2004, and Minori joined AAPA as a dancer in
2007.
For us, CI is a good practice for sensitive "listening" state to the body through physical experience without judging right or wrong in the head.
In 2013, we opened "Hinodecho Danchi Studio" in Tokyo, aiming at creating a space where anyone can come and deepen their own body and dance regardless of dance carrier. We teach regular improvisation classes and CI workshops as well as organizing various workshop from different disciplines such as martial arts, mask and juggling. We have been invited to "Asia Pacific Impro! 2" in Malaysia in 2015, and CI festival in China in 2018.
Links:
Hinodecho Danchi Studio http://minori.aapa.jp/
AAPA http://aapa.jp
AAPA Facebook https://www.facebook.com/AAPA.jp/
C.I.N.N. http://contactimprov-nn.com/
---
LUCA CARCO PACELLA (ARGENTINA)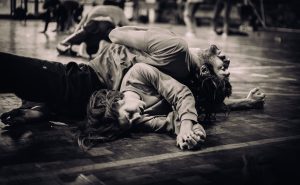 Biologist, I start to explore the movement in 1998. Actually working in the platform CabraCru Physical Theatre, www.cabracru.com , giving workshops and playing performance and shows in Argentina, Chile, Bolivia, Brazil, Peru, Uruguay, Cuba, Italia , Spain y Finland: I worked with different dance and physical theatre companies in Italy and Argentina: Levelibular , Impacto teatral, Lunaif. I worked as assistant of choreography in "Metal Liquido", video dance realized by Dinah Schonaut.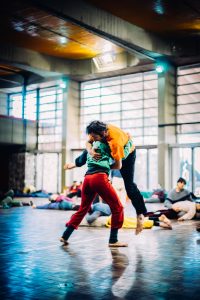 I'm practicing Contact Improvisation since 2006 with different and incredible masters. I knew Butoh Dance in 2008, while I have danced Capoeira since 2000. Capoeira, C.I. and Butoh are my principal references in dance and improvisation. Since 2005 I have explored Biomechanics and lately Teatral anthropology. In 2010 I have started my adventure with puppet and mask theatre. In the last years I have investigated the movement for itself, the human and animal mechanics. Since years ago I have explored the possibilities that offers the C.I. in the creative processes, in the plays and performances, in particular merging itself with others languages like Butoh, Physical theatre and puppet and mask theatre.
---
MASHA GRUDSKAYA (RUSSIA)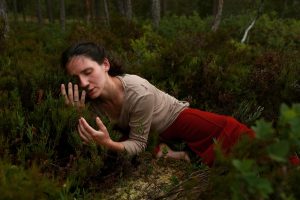 Has practiced CI, dance and somatic movement for over 15 years. Around 10 years has been teaching CI and since 2016 is a somatic therapist if IBMT Institute (UK). Co-organizer of IBMT Program in Russia, CI Center in Moscow and international CI festivals. Teaches in Russia and around the world – Europe, Israel, Thailand, Japan. Co-organizer of Creative Farm «Bobry» in Moscow Region.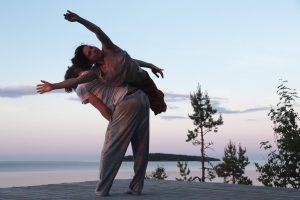 In Somatic Movement and Contact Improvisation I find a great resource for life, work and dance. I live partly on the forest farm, partly in the big city and my natural interest is how body and mind live in nature in direct interaction with earth, water, air and other elements, how the experience in nature and in the city differ, how adaptation and recharge happen in the body-mind.
---
ALEXANDRA BEZRODNOVA (RUSSIA)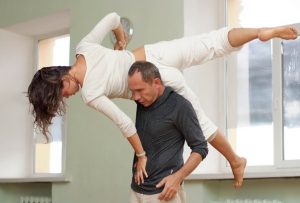 By education I am a social psychologist. In last years CI has become my main interest and direction in life, which I am very happy about. I practice CI and Authentic Movement since 2002, teach regular classes in improvisation and performance group in Praktika thatre in Moscow, as well as jams, labs, workshops for beginners and advances in different cities and countries. I participated in performance projects with Steve Batts, Karl Frost, Konstantinos Mokhos, Andrey Andrianov.  I am happy to be a part of Moscow Festival team.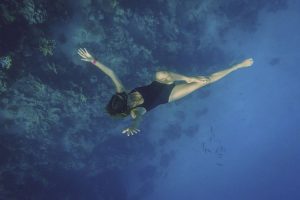 Themes and focuses interesting to me now are:
• Anatomical and structural fundamentals of movement
• Evolutional patterns and animal movement in CI
• CI for parents and kids, CI for kids with special development
• CI on the lawn, on the sand, in the water, on the stones…..
Teachers who influenced on my vision of CI are Andgela Dony, Steve Batts, Natanja Den Boeft, K J Holmes, Danny Lepkoff, Nita Little and Arye Burstein.
---
ANASTASIA SAEVICH (RUSSIA)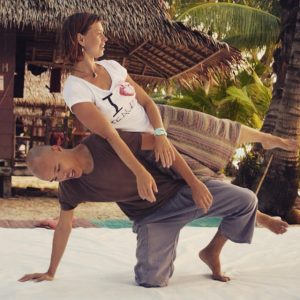 I dance CI since 2007. CI changed my whole life, I met my husband in CI community, and now we have two sons and we all dance together 🙂
I teach classes and workshops in CI, somatic movement, Authentic Movement. I develop my approach "Authentic way of witnessing kids".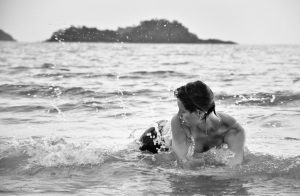 Organizer of CI festivals at Ladoga lake, Thailand, Saint-Petersburg.
Dance-movement therapist, graduated IBMT Somatic Movement Program.
---
YANA SUTINA (RUSSIA)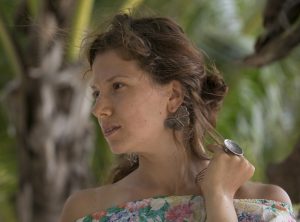 Watsu practitioner, freediver, teacher of CI in water. I got to know Contact Improvisation in 2007 and realized that I found MY thing (the right thing)… For me this practice inspires, expands boundaries and brings complete happiness.
Now in dancing my main interest is how to maintain the curiosity of a child in the process, so that the dance is alive and in here-and-now. I like the idea that dance is meditation where different focuses of attention initiate movement, and by managing my attention I can create a unique and surprising dance.
And it always amazed me how open Contact Improvisation is to other practices. Apart from CI, I practice social dances, Thai massage and yoga. My curiosity about water element brought me to freediving, watsu and aguahara. And dancing in water is an integration of all these practices. Spending a lot of time under water I got more and more interested how water affects the body, how it influences the emotional state, how to build up body structures in water and what skills the body learns in water.
---
MARIO BLANCO MARTINEZ (SPAIN – ARGENTINA)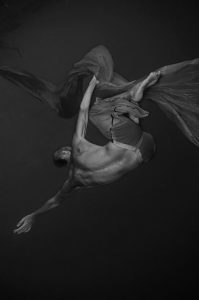 I come from a Yoga background, practiced and teached Yoga for some time so I got used to steadiness and stillness in order to recognise body and mind states. Later I studied Zen Shiatsu, I realised how soft touch, reflective listening and attentive contemplation makes body and mind reveal.
I got into CI in Argentina, mostly in the National Arts Institute (IUNA) and with the Contemplative Dance Laboratory, regularly dancing and performing. I was so lucky to met CI in a place where festivals, meetings and events were going on all the time, Buenos Aires, Rosario, Córdoba, Brasil, Uruguay, Chile. I see CI as a free and beautiful way to go into dance and movement, for sure brought those qualities to me. Maybe for the previous imprints, I also find in CI an amazing way to know about myself and others and at the same time to open attention to the enormous surrounding.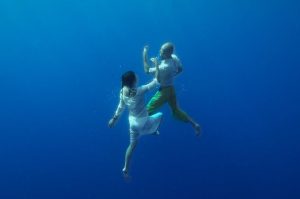 I don`t see water as a different element of the world, instead I see it as another dimensión, in wich it`s needed to learn everything new. I notice I can barely rely on my usual senses for spacial information, since they are totally distorted. On the other hand different inner sensations seem to get stronger and clearer, the diaphragm, the organs. And touch, it`s such an extraordinary event in that water homogeneity.
I believe Dance is an amazing vehicle for exploring this water dimension and at the same time water is an amazing place for exploring dance. In this Water/Dance/Sense exploration I`m excited just by thinking in the overwhelming possibilities.
---
KIRILL POPOV (RUSSIA)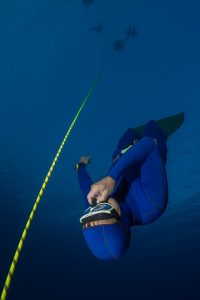 Since childhood my relationships with water haven't worked well. I grew up in the region of semideserts, with no place to swim, so it was quite late when I learnt to swim, or rather to float in water.
Then contact improvisation came into my life, after that – diving, and later – freediving, and CI in water as a blend of all these things.
I was driven by freediving so quickly and strongly, that it has been the main occupation in my life for four years already. My relationships with water are so close that I can't imagine my life without the sea.
At first I learnt to dive. 20 metres, 30, 40,… After, I learnt to swim well and now I am keen on taking long swims for several kilometers in open water.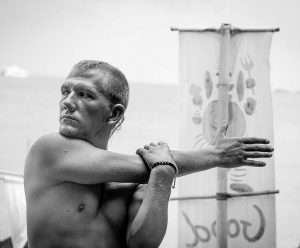 I am constantly moving to different countries and continents in search of new exciting places for freediving.
Immersing along coral walls; diving with graceful manta rays; swimming with whale sharks; practicing deep water dives, when you see only the rope passing by; dynamic and static apnea…
Freediving is very diverse!
Everyone can dive! And everyone can find his/her interest in all this diversity.
Freediving is a fascinating world and I want to help others to enter into this world.