DAVID LEUNG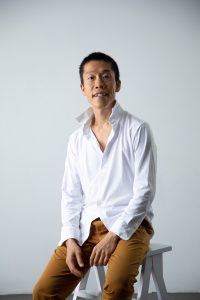 Born and raised in Hong Kong, David Leung has been involved in the study and practice of dance continuously for the past thirty years. He has shared his dance in various capacities and settings in the USA, France, Australia, Germany, the Netherlands, Italy, Hungary, Poland, Ukraine, Malaysia, Thailand, Taiwan, China, et cetera.
Contact improvisation, as well as various improvisational and somatic movement educational models, have been influential in his personal growth and development as a professional. Teachers who have touched him profoundly in various ways include Dawnna Wayburne, Geta Constantinescu, Aaron Wan, Juliu Horvath, Tai Kung Ching, Nancy Stark Smith, Julyen Hamilton, Bonnie Bainbridge Cohen, Katie Duck, Yukio Waguri, Ruthy Alon, Ku Ming Shen.

He has been guesting for TOUCH, the first dance festival dedicated to the practice and research of contact improvisation in China since its inauguration in 2017. He was a core member of Kongtact Square until 2016 and co-created CIHK with friends in the same year. 
Contact improvisation continues to be his primary tool physically and philosophically to deep dive into his existence as a human being. 
He firmly believes that dance plays a vital role in holistic education and holistic healing.
---
DAVI RHEIN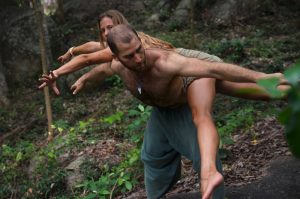 has been facilitating movement and dance practices since 2013 throughout Southeast Asia and the United States. His personal practice includes Contact Improvisation, deep-tissue myofascial release, Thai Massage, Brazilian Jiu Jitsu, Hatha Yoga, Partner Acrobatics, and Capoeira. Inspired by the changes in his own body, mind, and relationships, he loves to share these practices with others. Core to his philosophy is that we are all connected, and that each person can choose their own path towards fulfillment and wellness. For more info about his hands-on healing practice: www.dynamicrestructuring.com 
and his CI-related facebook page: www.facebook.com/ContactBodyworkImprovisation 
---
MASHA GRUDSKAYA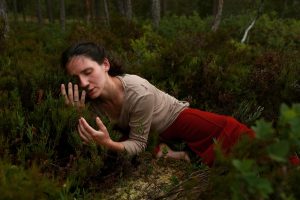 Has been dancing contact improvisation for almost 20 years and teaching for over 10 years in Russia, Europe, Israel, Thailand, Japan, Malaysia. Based in Moscow, she is one of the main teachers supporting regular classes, jams and other events in the city. Over the years Maria has participated in performance projects involving contemporary dance, movement and contact improvisation in Russia and other countries.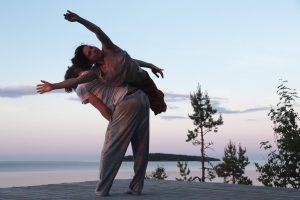 She is inspired by the approach of poetic movement developed by Steve Batts and Echo Echo Dance Theatre Company (Northern Ireland). Her deep interest is to dance with people of different ages and abilities, believing that dance is a natural skill and joy that all of us share.
Maria is a certified Somatic Movement educator, teacher of IBMT Somatic Institute and co-organizer of IBMT in Russia. Co-founder of international CI festivals in Russia and Thailand.
Currently she continues to develop in the somatic field, exploring the mystery of body and mind and the possibilities for movement and presence.
And as well she enjoys the physicality of movement and endless fun of acrobatics and contact technique.
---
ARTEM MARKOV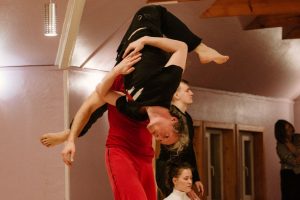 Teacher of the Moscow community of Contact Improvisation. He taught at festivals in Spain, Italy and Israel, as well as gave work-shops in Europe and Asia.
Pre-History:
​He has been engaged in Contemporary dance field since 2002. He started dancing CI in 2006, He has been teaching CI since 2008.
Since 2006, Artem has been engaged in body-work and movement therapy.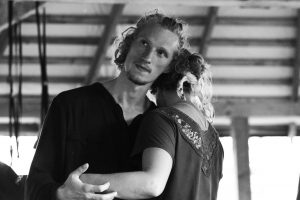 From 2014 to 2019, he studied at the Institute of Integrative Body Work and Movement Therapy with Linda Hartley (dip. IBMT).
From 2019 to 2021, he graduated from the Christine Cole SomaticBODY Training program (SBT). 
He teaches at the SBT program, and also he conducts his own somatic courses.
---
ANASTASIA SAEVICH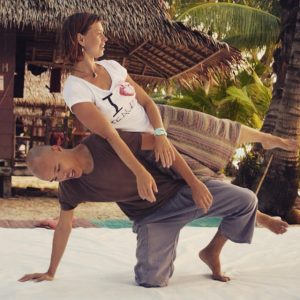 I dance CI since 2007. CI changed my whole life, I met my husband in CI community, and now we have two sons and we all dance together 🙂
I teach classes and workshops in CI, somatic movement, Authentic Movement. I develop my approach "Authentic way of witnessing kids".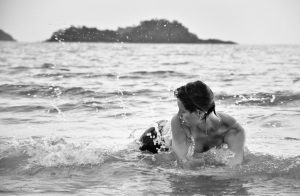 Organizer of CI festivals at Ladoga lake, Thailand, Saint-Petersburg.
Dance-movement therapist, graduated IBMT Somatic Movement Program.
---
YANA SUTINA
---
KIRILL POPOV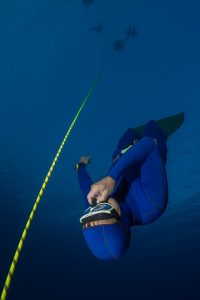 Since childhood my relationships with water haven't worked well. I grew up in the region of semideserts, with no place to swim, so it was quite late when I learnt to swim, or rather to float in water.
Then contact improvisation came into my life, after that – diving, and later – freediving, and CI in water as a blend of all these things.
I was driven by freediving so quickly and strongly, that it has been the main occupation in my life for four years already. My relationships with water are so close that I can't imagine my life without the sea.
At first I learnt to dive. 20 metres, 30, 40,… After, I learnt to swim well and now I am keen on taking long swims for several kilometers in open water.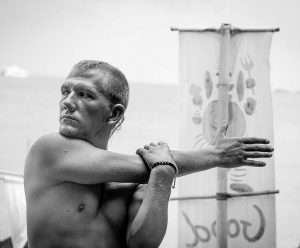 I am constantly moving to different countries and continents in search of new exciting places for freediving.
Immersing along coral walls; diving with graceful manta rays; swimming with whale sharks; practicing deep water dives, when you see only the rope passing by; dynamic and static apnea…
Freediving is very diverse!
Everyone can dive! And everyone can find his/her interest in all this diversity.
Freediving is a fascinating world and I want to help others to enter into this world.
---
JAM TEAM
Each year we invite a special team of experienced CI practitioners and teachers with a "secret" task to support jams at the festival. Each year Jam Team find new and creative ways to explore and hold jams – scores, talks, labs, one2one sessions, warm-ups etc. We love and cherish jams as the main space for CI practice.
DAVID LIM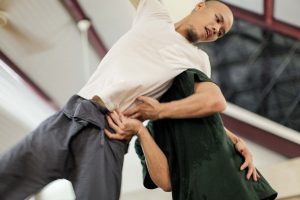 David has been practicing and teaching CI since 2005. He was the festival organizer for Contact Festival Kuala Lumpur from 2011 to 2019 and has taught CI workshops in Malaysia, Singapore, Cambodia, Thailand, Taiwan, South Korea, and Germany. He loves to discover the ease and efficiency in moving, and to chance upon the pleasures of not knowing.
NITIPAT (ONG) PHOLCHAi
/Spine Party Movement/ is a dance artist, physicist and teacher/facilitator. Born and raised in Bangkok Thailand until 18, Ong spent his twenties in the US studying physics and training in scientific research and ways of thinking/modeling/and testing hypotheses (B.A. in Physics, Harvard University and Ph.D. in Applied Science and Technology, UC Berkeley). Also in the US, he met and fell in love with the art of movement, contemporary dance and contact improvisation so that when he moved back to Thailand in 2014, he has been actively promoting somatic education and contact improvisation to the public of Thailand since.
He has shared his work with many groups in Thailand, from alternative schools, social activist groups, meditation centers, The Blind Theatre School Thailand and university dance departments. He has also presented his works and collaborated with dance communities in Malaysia, Singapore, Iran, India, Bangladesh, Germany, Belgium and the Netherlands.
His subjects of interest centered around somatic embodiment, perception, community, learning and collaboration. In 2021, as an awardee of Southeast Asian Choreographer's Network and Asian Cultural Council, he has published his artistic research "Blind Rituals" as an online gallery. The project is at an intersection of blindness and dance, and it tries to open new public perception about blindness and disability arts in Thailand. 
Links:
www.suiragno.wixsite.com/spineparty
www.vimeo.com/spineparty
www.facebook.com/spineparty
https://blinddancerituals.wixsite.com/blindrituals