11-13 March
Ulli Wittemann
CI Intensive for intermediate and advanced levels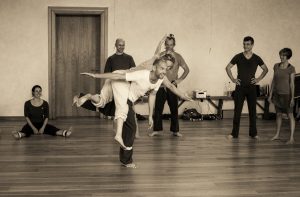 The full description we'll be here soon!
Here are some themes, that Ulli likes to offer:
"I want to offer a tasty cocktail of some qualities and exercises, which I find helpful and enjoy using while dancing CI, especially when it comes to supporting and flying on a partner. How can I use my body structure to support in an easy an effortless way, even when the partner is bigger than me? How can I organize myself to be light and soft on top? For gaining this quality of ease and lightness we will also work upside down and open the realms of the backspace – to discover new pathways and give your dance more diversity.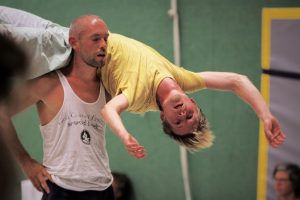 We will practice to only lift when the connection is really there, using technical exercises as well as our imagination, which can help us to activate the natural intelligence of our body in a soft and joyful way – let's grow, work and play together! ;-)"
The material will be serving the process of contact dancers of all levels!