4-6 March
David Lim (Malaysia)
CI Intensive for upper-intermediate and advanced "Lifts and Levity"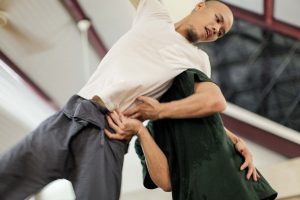 Via the concept of reaching, we will find ease and lightness in flight, working our way up various levels of height. Fundamentals for safe flight such as falling, landing and rolling will be revisited. We will also emphasize our awareness of our centers and on following through with our weight sharing. To safely expand our comfort zone when it comes to taking risks, we will heighten and tune our senses so that we are ever ready to respond to our physical environment.