MASHA GRUDSKAYA (RUSSIA)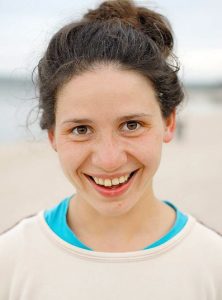 Maria Grudskaya (Moscow) – teacher of contact and dance/movement improvisation, somatic therapist, performer.
Has been dancing CI since 2003, teacher of Moscow Center of CI (contactimprovisation.ru), teaches in Russia and other countries.
Finishing her diploma in Intergative Bodywork and Movement Therapy Program (ISMETA-certified program directed by Linda Hartley, UK). IBMT includes Body-Mind Centering ®, Authentic Movement and Somatic Psychology (ibmt.co.uk). In her practice she also used elements of Bartenieff Fundamentals, Laban Analysis, Feldenkraiz Method.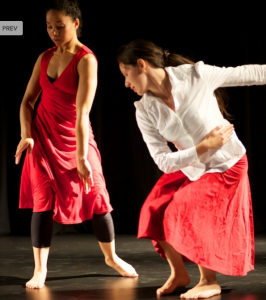 Participates in performance projects in collaboration with dancers, musicians, painters, worked with TabulaDanza dance theater company, with choreographers Steve Batts (UK), Benno Voorham (Sweden) and others.
Maria is inspired by dance and movement in water – its beauty as an art form and its potential for somatic therapy.
Maria is an organizer and teacher of Russian and international CI festivals: Winter Festival in Moscow Region, Festival of CI and Water Dance in Thailand "Catch the Wave" (ci-thai.com), CI Festival on Ladoga Lake in Karelia (ladoga-dance.ru).