11-13 March
Goran Bogdanovski and Sandra Anais (Slovenia)
Intensive CI for all levels "TRY SIMPLE"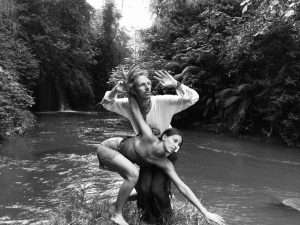 Contact improvisation for me does not start with a physical contact with another person, but it starts much before, with breathing and full contact / awareness of yourself, body, mind and emotions, recognizing your needs and fears… warming up, letting go, wakening the centers, energy and the flow … than the movement, improvisation and dance appears. I'm interested in the intensity of presence, in the real involvement into what we create right now.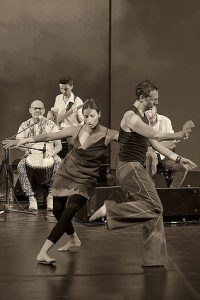 For me only now communication with another person and the group is possible through contact improvisation. Activating our ability to listen and read the movement of the other, coming in and out of contact, giving clear support and creative impulses, we can develop our own dance within the shared dance.
Before my first inhale and after my last exhale everything already exists. I only have to be. To move from point A to point B with acceptance, understanding, and sincerity. And sometimes it happens that dance is happening through us.