Visa
Detail information about Thailand's Visa on the website of Thailand's embassy.
For your citizenship please ask the Consulate about conditions of getting visa.
Insurance
We recommend you to make a travel insurance for the period of your stay in Thailand. It is not expensive but may save lots of time, money and nerves.
Airline tickets
To look for a cheap flight, you may consult with us, or check the websites:
www.skyscanner.com
www.ebookers.com
www.momondo.com
www.kayak.com
How to get to the island
There are several ways to get to Koh Chang from Bangkok.
By plain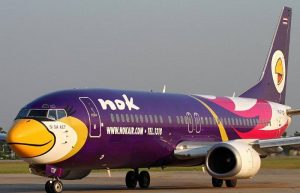 There are two flights a day from Bangkok to Ranong by Nokair.
Nokair flies from Don Mueang Airport, so if you plan connection flights in Bangkok, leave at least 4 hours between the flights (international flights are at Suvarnabhumi Airport).
The Airport in Ranong is 23 km from the city. If you arrive with an early morning flight, you can go straight to the pier by taxi or songteo (songteo is an open pickup, you stop it directly on the road, go to the city and change to the other one that goes to the pier, 15 minutes from the city center). If you arrive in the evening, you can stay in the city for the night and go to the island in the morning.
Another option is to fly to Phuket and then move to Ranong by bus.
By bus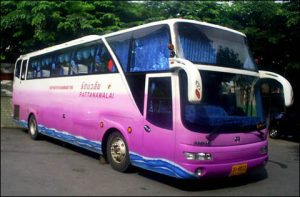 There are several buses a day from the Southern Bus Station in Bangkok (Sai Tai Mai), most of them depart at 8-10 in the evening. First Calss is ~500 baht, VIP ~700 baht. We don't recommend to take 2nd Class, it is only a little cheaper and a lot less comfortable and takes longer time to get there. From Ranong to Bangkok there are also several buses a day (both day and night). The ride is 9-10 hours.
Timetable of some buses.
If you move to Ranong from Phuket it will take 5-6 hours. Buses schedule and telephone numbers of Bus Terminals. Everything changes in Asia, so it is better to check a schedule in advance.
If you prefer to book everything in advance, you may use 12go.asia – website with small comission for booking of tickets.
Near the bus station there is an affordable guest house Kiwi Orchid – convenient place for one night.
Other hotels in Ranong:
Ranong Garden Hotel
Nalin Place
Luang Poj Boutique Hostel
Thansila Hotspring Resort
Rattana's Resort
By train
The closest station to Ranong is Chumpon. There is a daily train #85 from Bngkok to Chumpon at 19:30. There is a bus from Chumpon to Ranong, 2 hour ride. This is a more complicated way to get to Ranong.
From Ranong to Koh Chang
It takes 10-15 minutes to get to the pier to Koh Chang from bus terminal. You may take a taxi or stop a blue songteo №6. It will drop you off at the pier turnoff (100-200m form the pier)
There are long-tail boats 3 times a day at 9:30 and 13:00 directly to Cashew resort beach (When you buy the ticket, name the guest house on the island where you want to go, and the boat will take you directly there. The trip is 1,5 hours), and 14:00 to Koh Chang pier (you have to take a car from this pier – 100 baht per person). The ticket is 200 bat.
You can also take a speed boat, 30-40 minutes trip, costs 450 bat (9:00, 11:30, 13:30, 15:00, 17:00 – they are going to Koh Phayam island but may make a stop on Koh Chang pier, some speddboats can be cancelled because of low tide).
Slow boat from Koh Chang to Ranong start at 8am and 1 pm.
Speedboats from Koh Chang to Ranong: 9:30, 11:30, 13:30, 15:30, 16:30