Accommodation options
The Festival takes place in Cashew Resort on the Ao Yai Beach.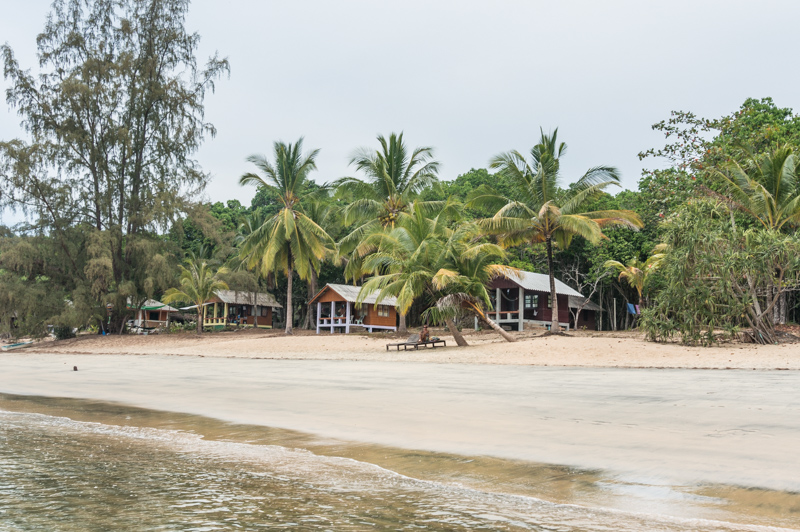 There is a limited number of bungalows that the Cashew Resort books for us, so we will offer these bungalows to the first registered participants. All bungalows have a big double bed, shower and toilet. The houses are simple and tidy.
They cost 600 baht per night – 1st line, 500 baht – 2nd line. When you register, let us know which type of bungalow you prefer (we'll try to fulfill your wishes but do not promise – on the relaxed island there are no clear agreement :)).
When all bungalows at Cashew Resort are booked, you can book on your own other bungalows nearby.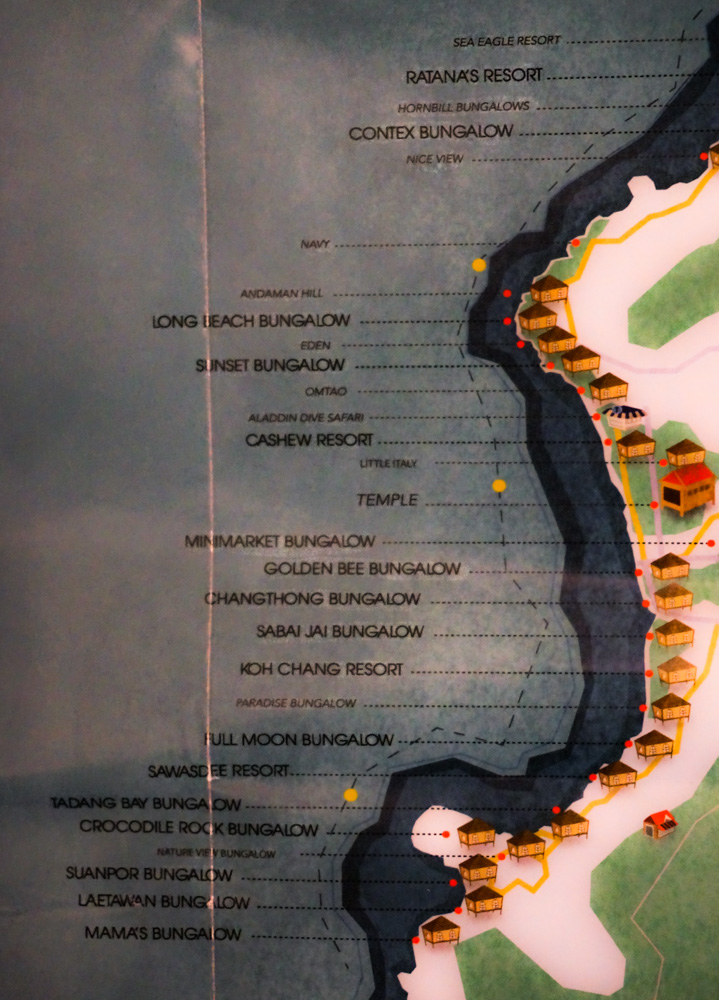 This is a map of Ao Yai Beach. Guesthouses are situated close to each other. We recommend to book rooms between Long Beach Bungalows and Koh Chang Resort (it is around 30 minutes by walk from this place to Cashew resort). As there is no electricity at day time, there is no air conditioning, ventilators or fridges. All houses are nearly of same quality – very simple. The prices are 300-700 bat depending on the size and distance to the sea.
Internet is limited on the island, so it is better to book accommodation by phone 1-2 weeks in advance. You can book a room for the first couple of days and then choose a place you like on the spot.
Also, there is a possibility to set up your own tent for 100-150 bat per day for shower. If you prefer this option, let us know.
Mostly people in Thailand use LINE messenger. So if you need to contact guesthouse for booking it you may install this app. Probably, it may be useful.
Guesthouses on Ao Yai Beach:
Sunset bungalow
300-600 батов
+66806938577, +66970256421
facebook page

Long beach bungalow
300-600 baht
+6687-283-0108 – Rungnapa (Ell) Tel&WA
longbeachbungalowkochang@yahoo.co.th
Omtao bungalows
350-1000 baht, big house with kitchen 1200-1600 baht (depends on amount of people)
+668-5470-9312, 09-0167-5384 Andrea
omtao.net
Black bird (Minimarket Bungalows)
350 baht
(further from the sea)
+6687-8534654 (Nok)
Little Italy
300-500 baht (further from the sea, near Black Bird)
+66848512760
Tatoo bar (Bar la Hut)
400-700 baht
+62892599251 Rung (wa + Line)
Golden Bee Bungalow
250-300 baht
+6685-7953955, +6683-2803911
facebook page
Changthong bungalow
400-700 baht
+6689-8753353
Koh Chang Resort (higher range accomodation with 24hours electricity)
+6681-896-1839, +6683-969-40-22
sound_of_sea9@yahoo.com
Sawasdee resort
+6684 846 5828, +6686 906 0900 Fon&Nui
sawasdeekohchang@hotmail.com
http://sawasdeekohchang.com/
Eden bungalows
300 baht
+66806-287-590 – Su