YANA SUTINA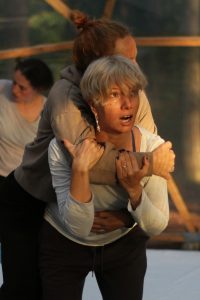 Teacher of dance in water, watsu and aquahara therapist, freediving instructor, co-owner of "Freedive Nusa"  freediving school, mother of a little mermaid. 
I got to know contact improvisation in 2007 and instantly felt that I found what is just right for me – the practice that inspires, expands boundaries and makes me purely happy. My main interest in dance and in life – is the readiness to continue, to carry on. Continue to dance even when is seems already boring, or tiredness builds up, or the the sparkle fades away. Continue to dance when my dance seems not interesting. Continue to dance when it takes an effort even to begin. My interest is in long dances and stories that develop there. When I think – what I can do, so that my dance (as well as my life) is filled with things that I value… the answer comes clearly – just carry on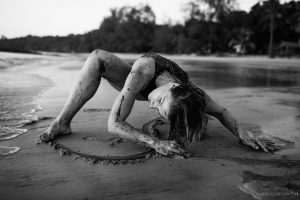 For several years now my professional life has been connected with water. It inspires me that in water we can feel as comfortable as on land. At our freediving school we teach students to dive apnoe – while holding the breath. Since 2015 I have been practicing aquahata and watsu – relaxing bodywork techniques in water, which can be a deep journey of release, letting go and trust… And connecting this with contact improvisation led to dancing in water – the essence of my most valuable and beloved practices.