ULLI WITTEMANN (GERMANY)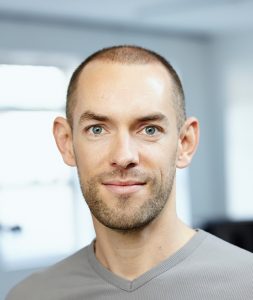 A passion for movement and growth has drawn Ulli to new directions since he was a child.
From practising Ballroom Dance and Hip Hop as a teenager and many years of studying different Martial Arts forms (Judo, Aikido, Kickboxing and Boxing) he finally fell in love with Contact Improvisation in 2001 during his actors studies at the University of Performing Arts in Frankfurt, Germany. After eight years of performing more than 1000 shows as an actor in the German State Theater system he decided to change his focus from performing to sharing his ideas in Contact Improvisation, Acting, Awareness and Communication in Munich and abroad.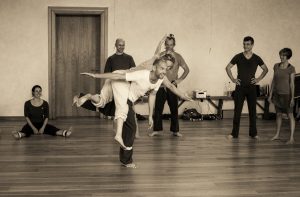 In the last years he taught intensives, workshops, classes and retreats in India, Thailand, Israel, Palestine, USA, Turkey and many European Countries. He is one of the founders and organizers of the Tempelhof Contact Festival in Germany and the Conscious Flow Festival in India and co-organized two editions of the Touch & Play Festival. The inspiration coming from nature, Buddhism, travelling and authentic human relations are a significant part of his personal journey and his teaching.
"For me a good class consists of the sensation of growth of every individual and the joy of the collective experience."