MARIO BLANCO MARTINEZ (SPAIN – ARGENTINA)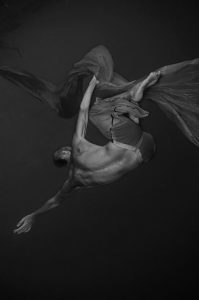 I come from a Yoga background, practiced and teached Yoga for some time so I got used to steadiness and stillness in order to recognise body and mind states. Later I studied Zen Shiatsu, I realised how soft touch, reflective listening and attentive contemplation makes body and mind reveal.
I got into CI in Argentina, mostly in the National Arts Institute (IUNA) and with the Contemplative Dance Laboratory, regularly dancing and performing. I was so lucky to met CI in a place where festivals, meetings and events were going on all the time, Buenos Aires, Rosario, Córdoba, Brasil, Uruguay, Chile. I see CI as a free and beautiful way to go into dance and movement, for sure brought those qualities to me. Maybe for the previous imprints, I also find in CI an amazing way to know about myself and others and at the same time to open attention to the enormous surrounding.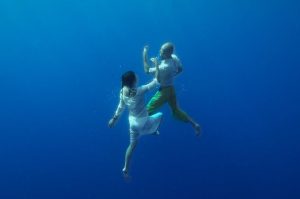 I don`t see water as a different element of the world, instead I see it as another dimensión, in wich it`s needed to learn everything new. I notice I can barely rely on my usual senses for spacial information, since they are totally distorted. On the other hand different inner sensations seem to get stronger and clearer, the diaphragm, the organs. And touch, it`s such an extraordinary event in that water homogeneity.
I believe Dance is an amazing vehicle for exploring this water dimension and at the same time water is an amazing place for exploring dance. In this Water/Dance/Sense exploration I`m excited just by thinking in the overwhelming possibilities.