LUCA CARCO PACELLA (ARGENTINA)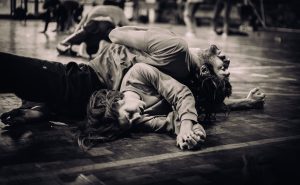 Biologist, I start to explore the movement in 1998. Actually working in the platform CabraCru Physical Theatre, www.cabracru.com , giving workshops and playing performance and shows in Argentina, Chile, Bolivia, Brazil, Peru, Uruguay, Cuba, Italia , Spain y Finland: I worked with different dance and physical theatre companies in Italy and Argentina: Levelibular , Impacto teatral, Lunaif. I worked as assistant of choreography in "Metal Liquido", video dance realized by Dinah Schonaut.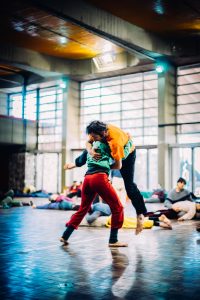 I'm practicing Contact Improvisation since 2006 with different and incredible masters. I knew Butoh Dance in 2008, while I have danced Capoeira since 2000. Capoeira, C.I. and Butoh are my principal references in dance and improvisation. Since 2005 I have explored Biomechanics and lately Teatral anthropology. In 2010 I have started my adventure with puppet and mask theatre. In the last years I have investigated the movement for itself, the human and animal mechanics. Since years ago I have explored the possibilities that offers the C.I. in the creative processes, in the plays and performances, in particular merging itself with others languages like Butoh, Physical theatre and puppet and mask theatre.