GORAN BOGDANOVSKI (SLOVENIA)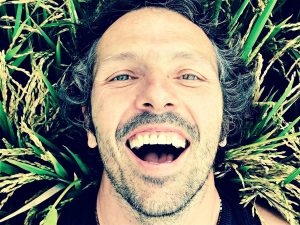 Goran is an award-winning dancer, choreographer and teacher working worldwide in the field of dance since 1989.
Goran has developed his teaching methods over the last 25 years through extensive investigation and experience with a wide range of holistic and artistic disciplines. These range from Classical ballet to Martial arts, Contemporary dance, Tai Chi and Qi Gong, Kundalini and Dynamic meditation, Contact and Theatre improvisation and from his own artistic experiences working on his own productions and collaborations with more than 70 choreographers and directors.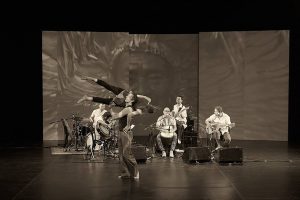 He is known for his holistic approach toward generating movement, creativity and life. His workshops incorporate deep breath work, dance and movement technique and improvisational tools, with humour and heart, to give insight into the body and self. .."its not about how to move but what we do with it"…the aim being to open creativity so the dance becomes animate, conscious and stirring.
His special interests are experimenting through practice on topics like: Body-Mind-Spirit, Improvisation, Choreography, Being present, Group consciousness, Group Dynamic, Artistic Creation, Community building, Urban tribalism, Shamanism and Synergy.
More about Goran:
https://goranbogdanovski.wixsite.com/goran-bogdanovski