DAVID LEUNG (HONG KONG)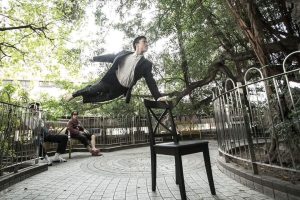 Born and raised in Hong Kong, I was a studious and well-behaved child like many. Discovering dance changed my life in my late teens. Dance has taken me to travel the world learning, performing, teaching, creating, researching and presenting. As a seasoned teacher of movement/dance of two decades, I have taught for various institutions locally and overseas, from public workshops to academic presentations; from primary schools to tertiary institutions. I currently lecture for the School of Dance of HKAPA, as well as for the Medical Humanities program for HKU.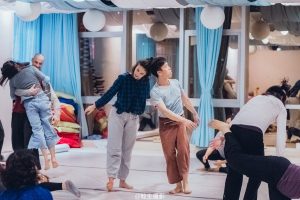 My love for practice and research has led me to various methodologies in dance, contact improvisation, Pilates, Gyrotonic, yoga, qigong, taiji, Feldenkrais Method and others. I love to create and co-create opportunities for anyone interested to experience and grow in the beauty, wisdom and philosophy of movement/dance. I believe that this is vital to holistic education and holistic healing.
My practice in contact improvisation began in 1996 and I continue to be a student and enjoy being a learning facilitator whenever, wherever and however opportunities arise.