DAVID LEUNG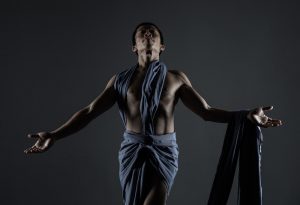 Born and raised in Hong Kong, David Leung has been involved in the study and practice of dance continuously for the past thirty years. He has shared his dance in various capacities and settings in the USA, France, Australia, Germany, the Netherlands, Italy, Hungary, Poland, Ukraine, Malaysia, Thailand, Taiwan, China, et cetera. Contact improvisation, as well as various improvisational and somatic movement educational models, have been influential in his personal growth and development as a professional. Teachers who have touched him profoundly in various ways include Dawnna Wayburne, Geta Constantinescu, Aaron Wan, Juliu Horvath, Tai Kung Ching, Nancy Stark Smith, Julyen Hamilton, Bonnie Bainbridge Cohen, Katie Duck, Yukio Waguri, Ruthy Alon, Ku Ming Shen.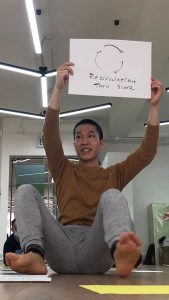 He has been guesting for TOUCH, the first dance festival dedicated to the practice and research of contact improvisation in China since its inauguration in 2017. He was a core member of Kongtact Square until 2016 and co-created CIHK with friends in the same year. 
Contact improvisation continues to be his primary tool physically and philosophically to deep dive into his existence as a human being. 
He firmly believes that dance plays a vital role in holistic education and holistic healing.