ANASTASIA SAEVICH (RUSSIA)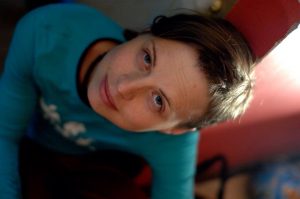 For a while I didn't dance and I was looking for my dance. The dance which combines improvisation and interaction, which has lots of freedom and also technique. And when I found Contact Improvisation I realized that my previous experience in ballroom dance, gymnastics, historical dance, choreography, movement theatre – it all prepared my body and mind for CI. This experience helps to open my dance, to open myself in the dance.
I participated and studied a lot and with pleasure at many festivals – in Moscow, Finland, Kiev and at workshops of different international teachers in St. Petersburg.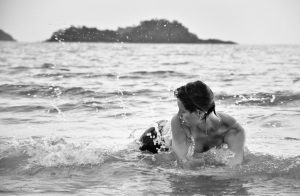 My favorite and important teachers are Adrian Russi, Angela Doni, Nancy Stark Smith, Ekaterina Basalaeva, Steve Batts, Benno Voorham and many others.
I teach since 2008, including Altay Festival 2009, Moscow Festival 2010, workshops in Minsk, Novgorod.
I am one of the organizers of Ladoga Contact Festival in Karelia and CI Festival in St. Petersburg, I organize regular classes and workshops of CI, performance and somatics.
I participated in projects with dancers and choreographers: Benno Voorham, Alexandr Andriyashkin, Karl Frost, Ekaterina Basalaeva, Ruslan Santah.