GABRIEL SYDÄNVIRTA (FINLAND) 
dancer, teacher of dance, CI and AguaHara, organizer of dance and healing events, multicultural educator, traveller, sailor and poet.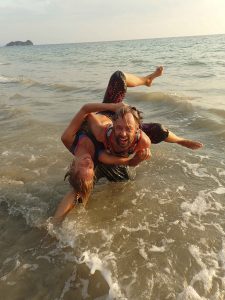 For me to dance is to be alive, to enjoy a moving body, to connect in the presence and to explore and co-create with the world. In dance I am interested in the sensation of flow and the abundance of the movement possibilities.
I´m deeply fascinated by creative power and healing quality of dance and movement. It just feel so good to dance! When I discovered combination of aquatic dance, aquatic bodywork and Contact Improvisation I felt I have arrived home.
In a dance I love to
…fly high and dive deep.
…go wild and stay calm.
…surrender and let go.
…breathe and wait.
…jump and see what happen.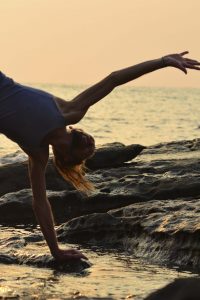 Nature and especially water plays an important role in my life. I teach Aguahara, give an aguatic sessions, life part-time in an old sailing boat in the Sea of Archipelago in Finland and take my drinking water from the nature. Almost daily I learn something new from water.
I´m a dancing nomad, a travelling artist. Since 2004 I have worked as a community artist in 70 countries and since 2012 I have taught Contact Improvisation, aquatic dance and AguaHara in Europe and Asia. As a traveler I have had a great opportunity to study and dance with many wonderful teachers around the world. In addition I studied new dance, improvisation and performance at the dance school of Bewegungs-art in Freiburg and Contact Improvisation at TanzFabrik in Berlin, Germany. I teach and organize events, courses and journeys with CI, AguaHara, dance in water, improvisation, somatic and dancing in the nature with the name MovingHeart.
More: https://www.facebook.com/MovingHeart.DanceArt/